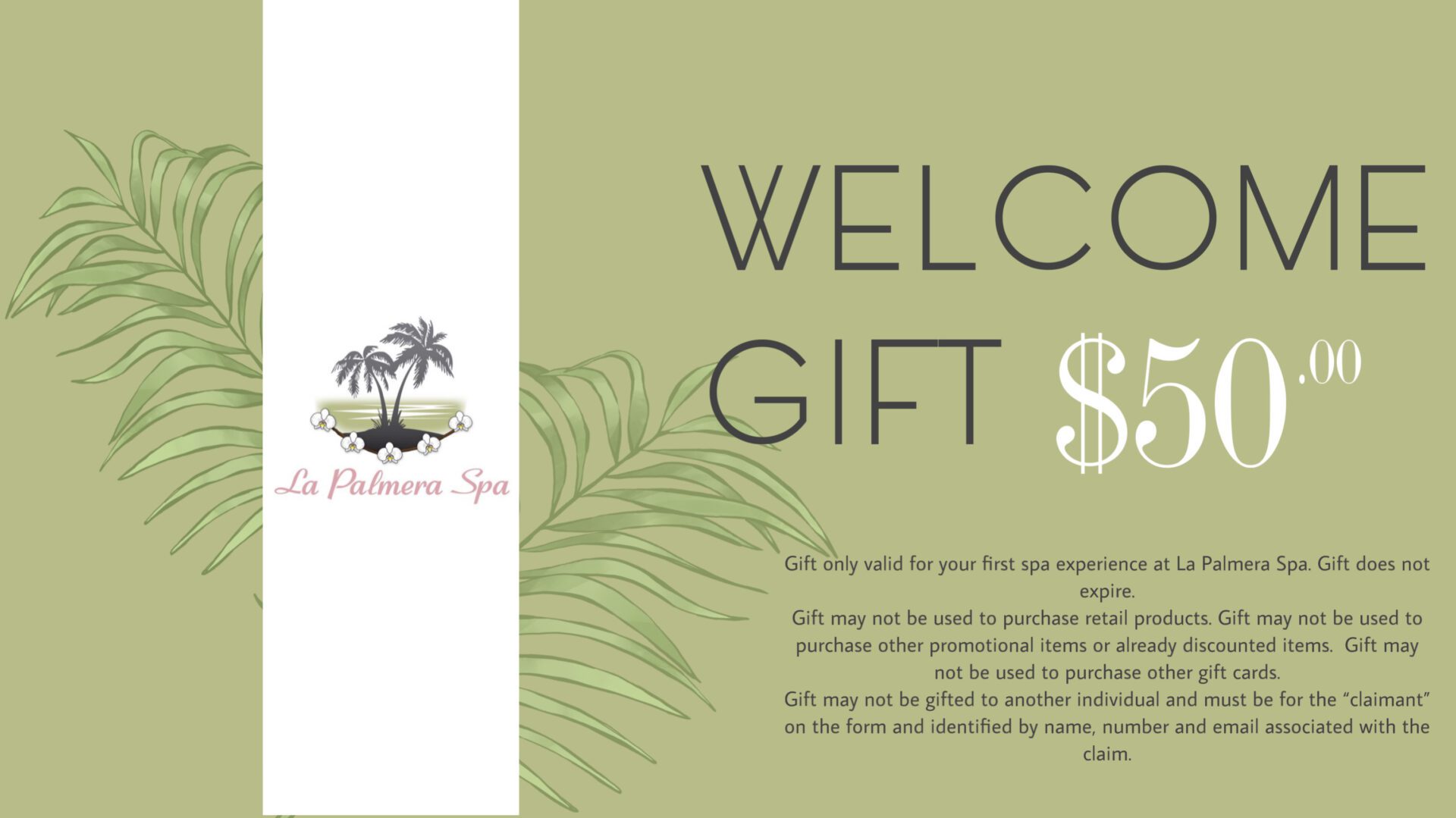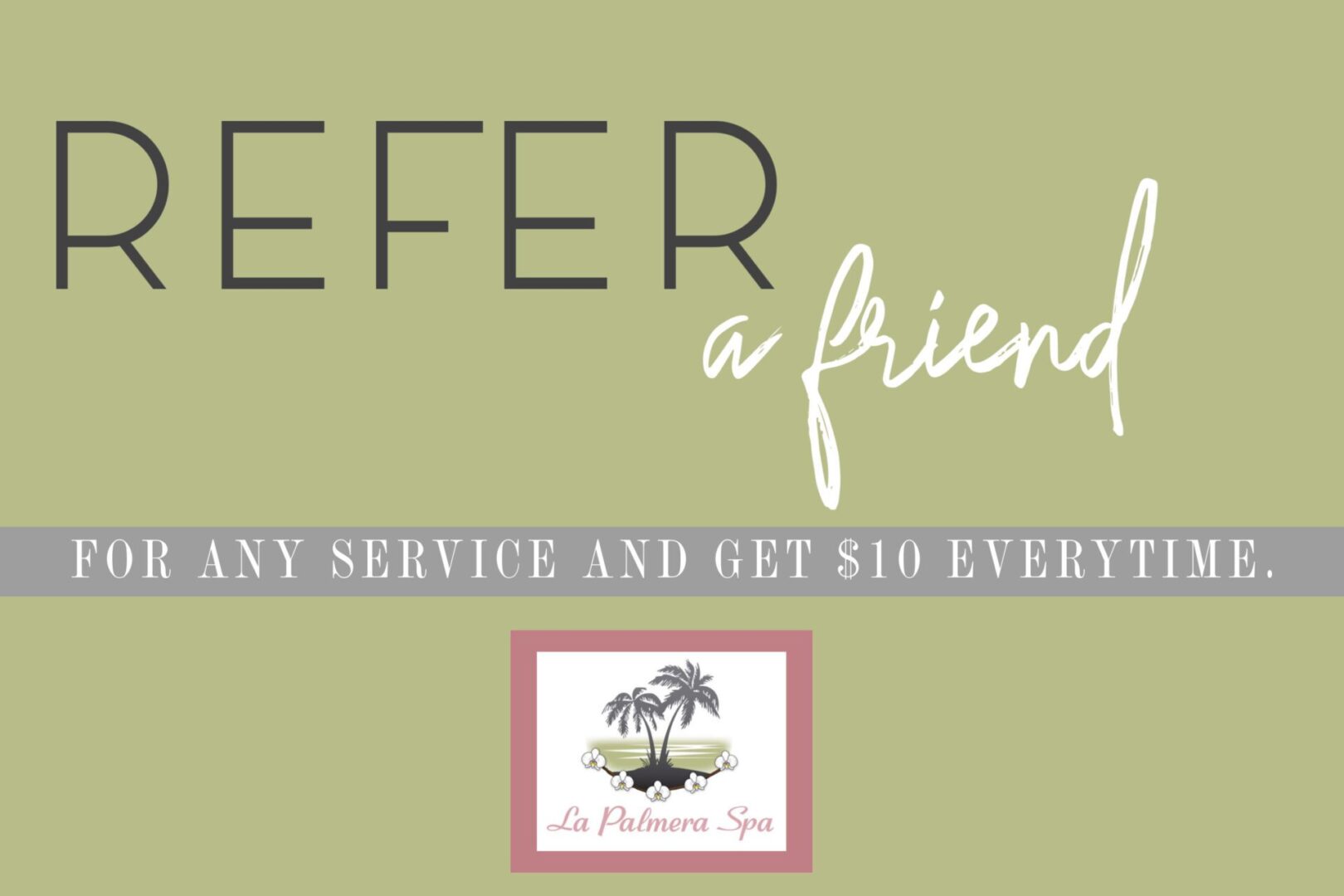 Tell your friends about your happy destination where the #goodvibetribe makes you feel good, better..best!
When you refer a friend to either location for any service at La Palmera Spa you get $10 in spa bucks automatically added to your account; when they mention your name at the time of booking. You can use your spa bucks at any time on any service or save them up to use later. Spa bucks are not reedemable on products or retail and may not be combined with any other discounts, promotions, or gift cards.
Don't forget to tell them to mention your name when they schedule their first reservation and claim their $50 welcome gift.
Thank you for your continued support and loyalty!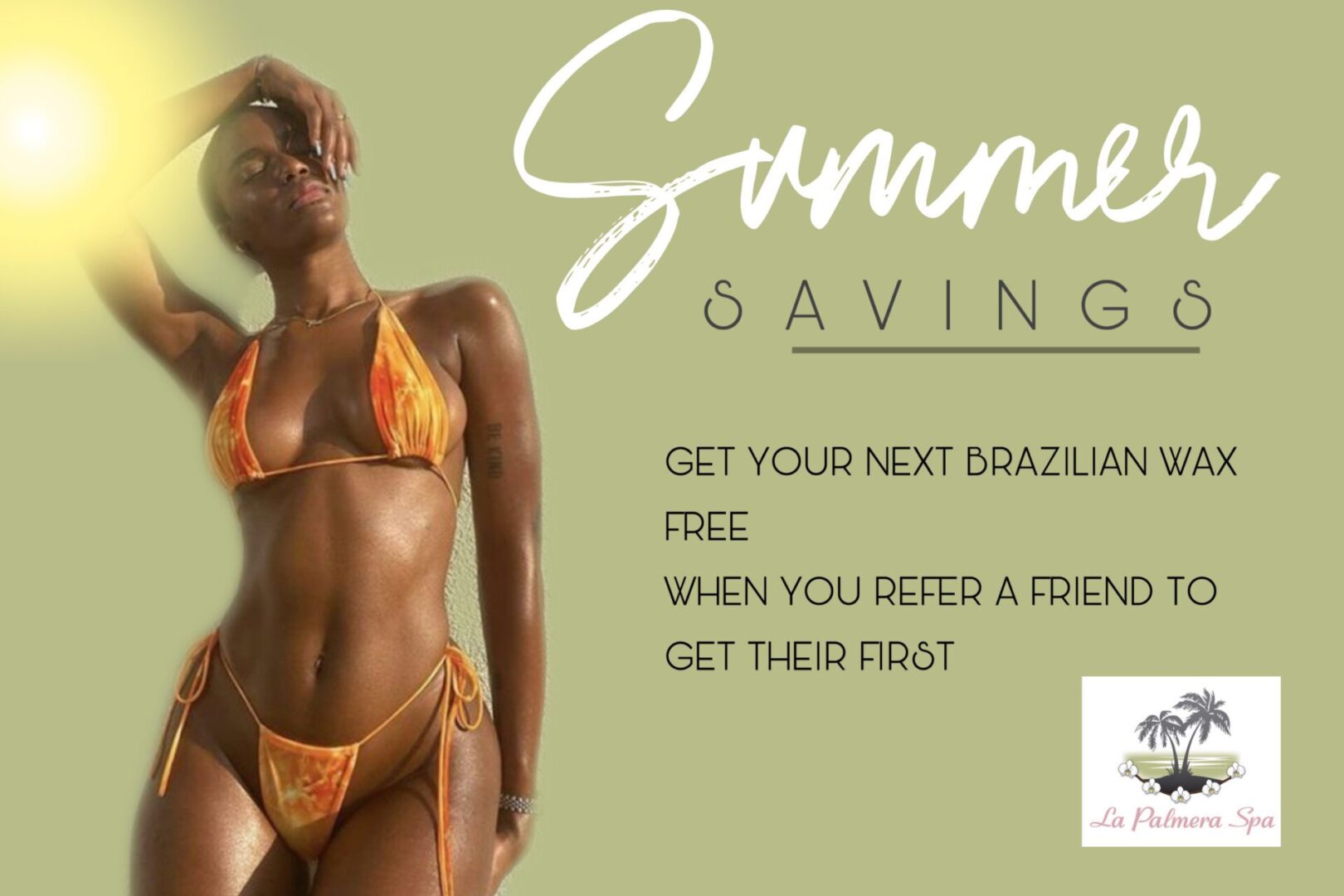 You don't like shaving and neither do your friends!
Tell your friends how much you love your Brazilian waxes and get your next one FREE when they get their first at La Palmera Spa. Remember, they may be eligible for a $50 Welcome Gift and they must mention your name at the time of booking. Once, they are summer body ready(after their reservation is complete) the credit will be automatically applied to your account! If you are a Brazilian wax member, your next month is free!