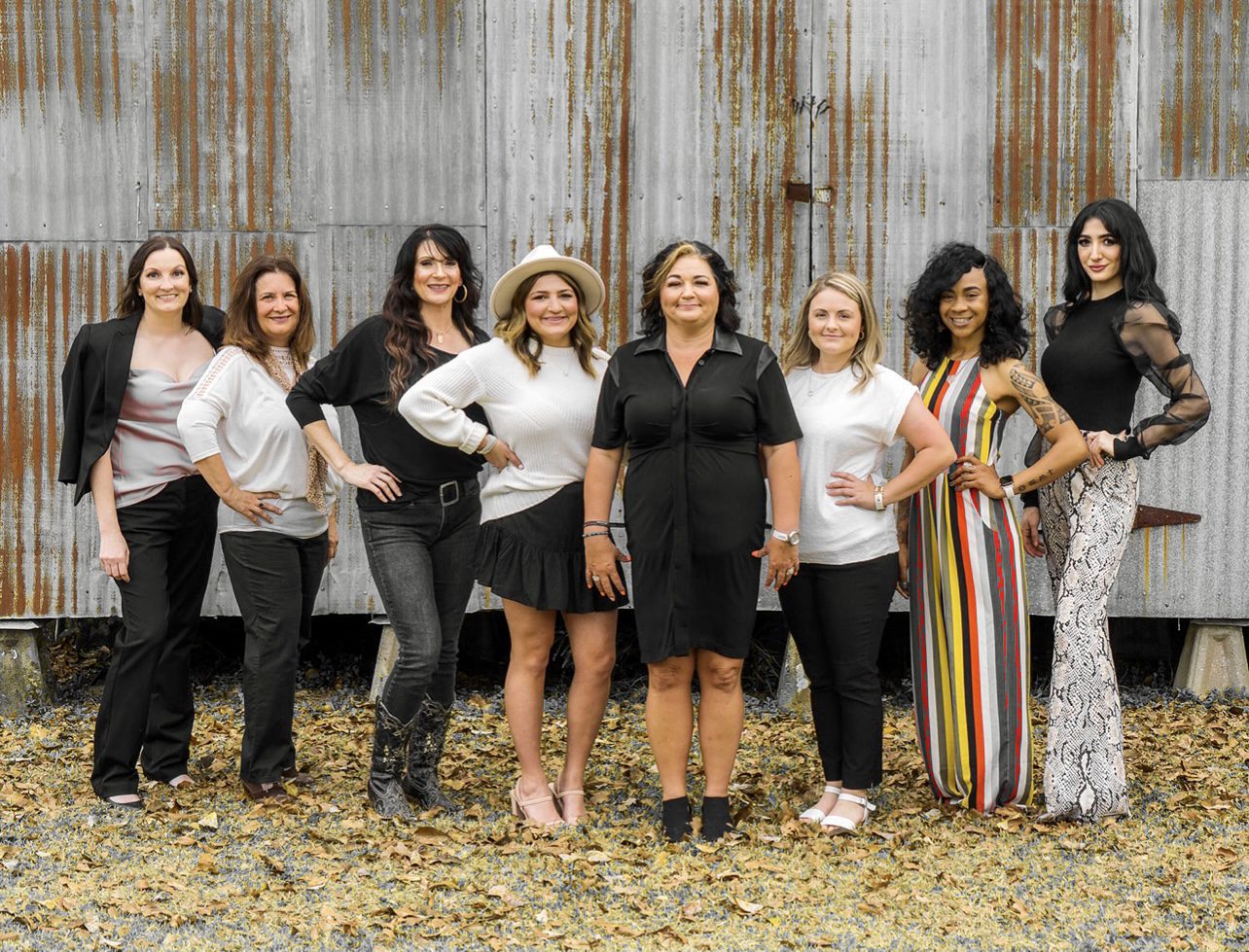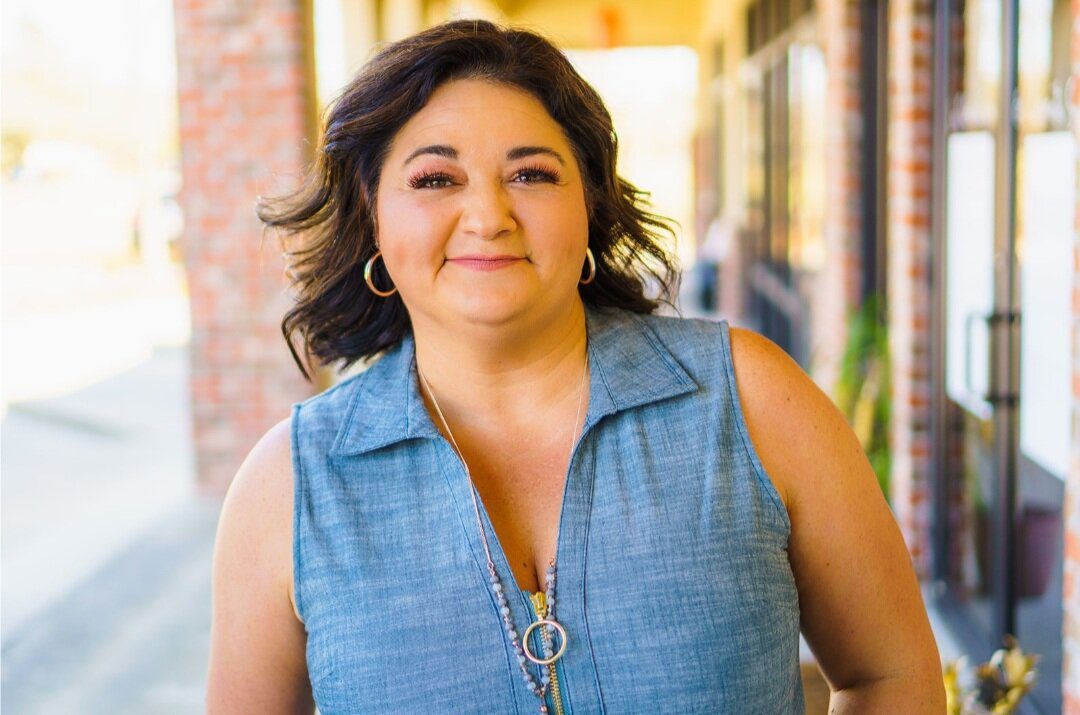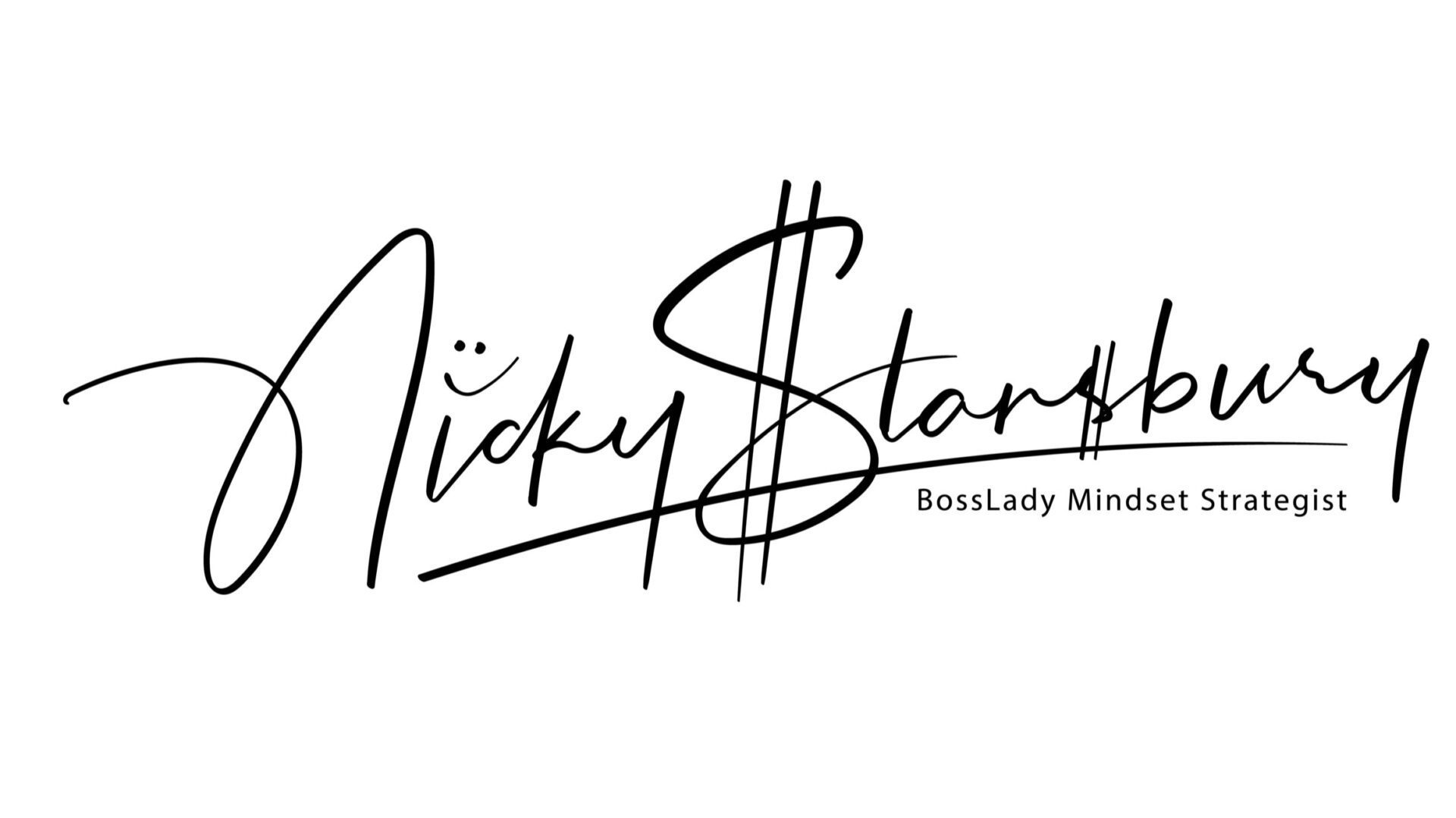 BossLady (n.) - a confident & independent woman who takes charge of her life.
BossLady Mindset Strategist:
Guiding service based women entrepreneurs into organizing their power around their money, time and spirit: add under header before bio
Hi, BossLady in the Making,
First the professional details: I am Nicky Stansbury, the founder & BossLady mindset strategist of La Palmera Spa. I am an author, speaker, & master entrepreneur. My professional qualifications include a Bachelor of Science in Psychology, a Master of Science in Human Services, and a Certified life coach focusing on stress management. I would say that my expertise in stress management was all bookwork, but I'd be lying. It all started after a 1 hour & 45-minute daily commute to and from work. My neck was badly hurting, and there was not a single place that could accommodate me for a last-minute massage after hours. The paperwork and changes in the industry that I was employed in stressed me into illness.
One day, after the quarterly deadlines were met, I found myself sick for a week with a high fever and unable to get out of bed. Finally, I found the strength on day 7 to get up. Finally, I walked myself into the local walk-in clinic with the belief that I would just get antibiotics and be done. Then, I was attached to an EKG machine because my heart rate was so high. The doctor wanted to put me on general anxiety medications because of the stress that I had regularly been feeling. I was working non-stop; therefore, I had many sleepless nights. I would sleep and wake up only after a couple of hours. My first thoughts in my awakening were an entire complex series of worries. First, I would worry about work. Then, I would worry about my family because of work. It was a constant worry struggle teetering between work, family, bills, etc. They all went "hand in hand" all the hours of every day. Eventually, I realized it was an endless cycle of worry, fear, overwhelm. It was at that moment that I knew I had to make serious life changes.
So, what did I do? I used the tools I had all along, tucked away- overshadowed by this anxiety my mind had created and invested my time and money into coaches, mentors, classes, and businesses. I recreated my spirit and pulled it way up from a very chaotic low level. That is when La Palmera Spa was born. "Home of the Good Vibe Tribe."
One more thing that you might (or might not) find interesting, I'm not only a trainer for people, but for dogs, and surprisingly the two work together beautifully. Dogs are our greatest teachers, and we are the greatest teachers of dogs. Co-creating is the greatest skill needed for unconditional love.
Now, for the personal details: I have an amazing marriage of 19 years to Keith, and I love, love, love travel with him(particularly Caribbean travel), Scuba Diving, and fishing! I love luxury brands, first-class, and almost anything that is of limited experience. I love the open water. I am often in nature admiring the sights and sounds. I am the fun/favorite Aunt and was sort of the cool mom when the girls were young enough for it to matter. I love our daughters, Maci & Makenzi, and my entire family. I am the oldest of 6 girls and have learned to pick my battles wisely. I aggravate others when I respond rather than react because most people just want something to be said right away, "nip it in the bud", so to speak. They don't know that I nip it in the bud by doing the inner work, which is one of my secrets to mastering the art of killing the chaos and choosing peace over anything. I love working on my mindset and beliefs then teaching others about my discoveries. Some of my favorite quotes are: "There is nothing good or bad, only thinking makes it so"-William Shakespeare"., One can be instructed in society, one is inspired only in solitude.- Johann Wolfgang von Goethe, "Small & Something leads to action, All or Nothing is your greatest distraction".
- Nicky Stansbury aka Me 🙂
Now, what can I do for you? Well, in addition to being behind the scenes of La Palmera Spa, I guide service-based women entrepreneurs into organizing their power around money, time, & spirit. I've written several self-help books, including "Anchored for Freedom", planners, and journals, as well as the "Less Salty Blog". My Signature "BossLady Alpha System" is the secret to all successes. I'm currently creating the release of "BossLady Money Moves", a digital course, and planning the annual BossLady Live Event, formerly known as "StressLess Live".
If you are truly ready to become a BossLady….Check out my course with the button below!
Hi Meraki Made Babe!
Let's take a moment to discover the meaning behind my brand. The word Meraki means "to do something with all of your heart" - with so much passion and soul purpose. It is to be original, creative, and wholeheartedly dedicated to your work. If I can promise you anything, I promise to be passionate and dedicated to your beauty enhancement plan. I will listen to you entirely and communicate clearly and concisely to ensure we are enhancing your features and creating a feeling that will amplify your self-love. After all, my mission is to make "you love you" a little bit more with each procedure.
I am a southern girl born and raised in Louisiana, but I recently moved to Nevada! I love to travel, and I have always known I wanted to move to a big city. I chose Las Vegas as my new home for several reasons, but a big reason is the simple fact that Vegas is a super training hub in the permanent makeup industry. I believe in education and mastering my craft, so I choose to never stop learning from the best of the best to be the best. In my opinion, I have always believed that La is always last to '"catch on" to new trends and new cosmetics; yet we have some of the most beautiful cajun people in the world. In order to combat this dilemma, I will be bringing lots of new trends straight from 'Viva Las Vegas' to you! I travel back frequently to service my guest at La Palmera with limited reservations and a waitlist based on a first-come, first-serve basis.
I have always been passionate about fashion, art, and beauty. When I discovered the cosmetic tattoo world, it was honestly in perfect alignment with my focus. At the time, my insecurities were high, and my self-love was low. I wasn't always this way, but I allowed outside influences to affect my self-image mentally. I began my self-love journey defeating one insecurity at a time. I changed physically, mentally, and emotionally, which led me to the conclusion…if I can be so easily influenced and promote change within myself, so can so many others. I do this not only by enhancing your image physically but through creating the #givemelife movement. The idea behind this is to create and share the things that "give you life" and/or are given to us by life itself. Joining my movement will give you full member access to my influential writings focused on self-care, beauty tips and tricks, life hacks, and member-exclusive motivational merchandise. Guess what else? Being part of this movement also allows you to give back. Learn more by visiting my website with the button below. Remember, your self-love journey will not end, but only you have the choice to choose; when it will begin.
- With all my love,
Maci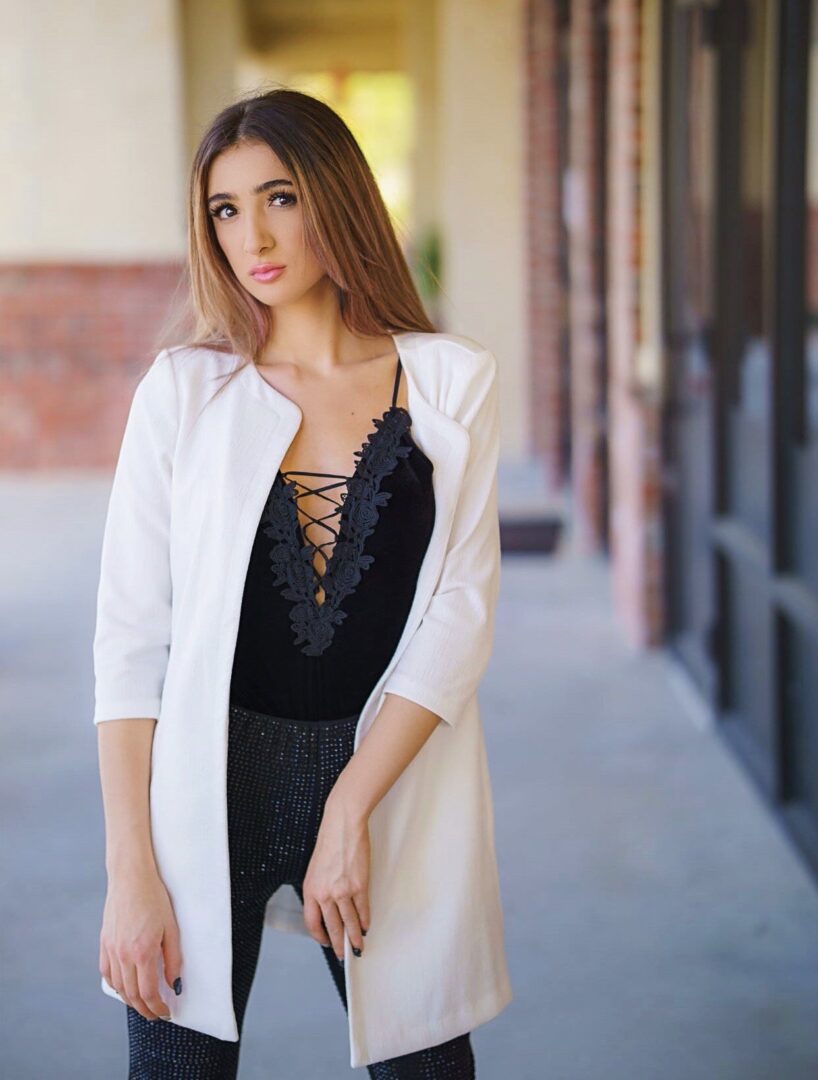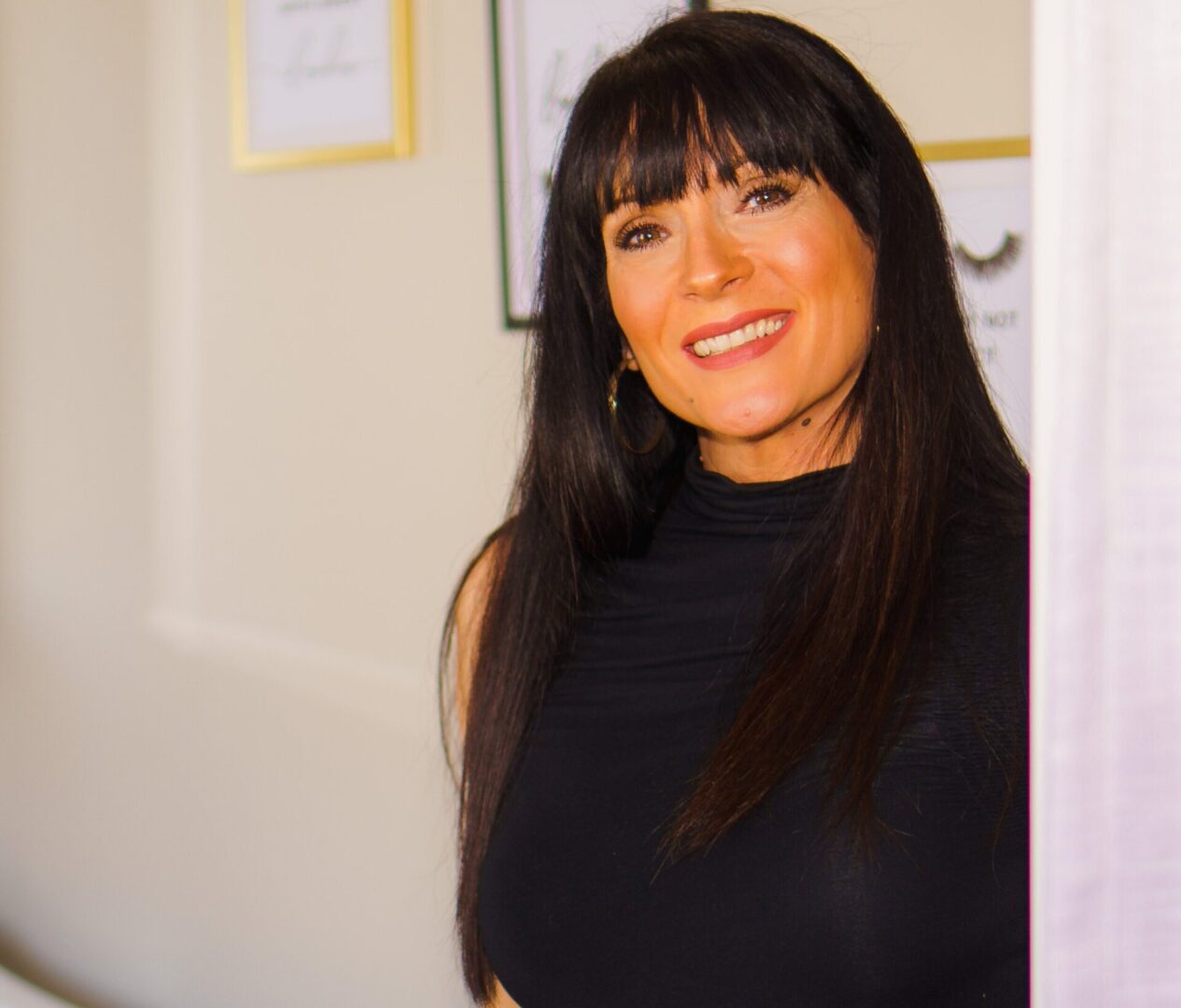 Hey there Boss Babe!
My journey in the beauty industry began when I was 18 years old. After graduating from cosmetology school, I sought out my educator's license. Teaching Cosmetology was fun, and then I fell in love with Esthetics, and I knew immediately that was my home. That 18-year journey was a very fulfilling experience for me. I was able to do what I loved every day. Helping others to grow in turn helped me grow. So when that chapter came to an end, another one began!
Health has always been a staple in my life, and so began my path to becoming a Personal Trainer. Having my own business was another wonderful experience, and it allowed me to work with so many great people. Seven years later, I'm still training and educating others about their health.
Health and beauty go hand in hand for me, so it seemed like a no-brainer for me to "marry" the two loves! Over the last eight months, I have added Lash Artist to my toolbox. To some, it may seem like I have a lot going on here, and some days......Absolutely! Transformation is something that is always present in my life. It's a natural process in life, so I fully embrace it. When one transformation is complete, another one begins and grows. Whether I am training, performing a facial, coaching, or throwing down some lashes, I give each person the best experience that I can. To me, the individual's well-being is just as important as the technical service.
When I'm not in the spa, studio, or gym, you can definitely find me curled up reading or watching the newest murder mystery!
- Yours Truly,
Heather Firmin